Products & Solutions
>
Grinder
>
Ram fed grinder
> Index
Ram Fed Grinder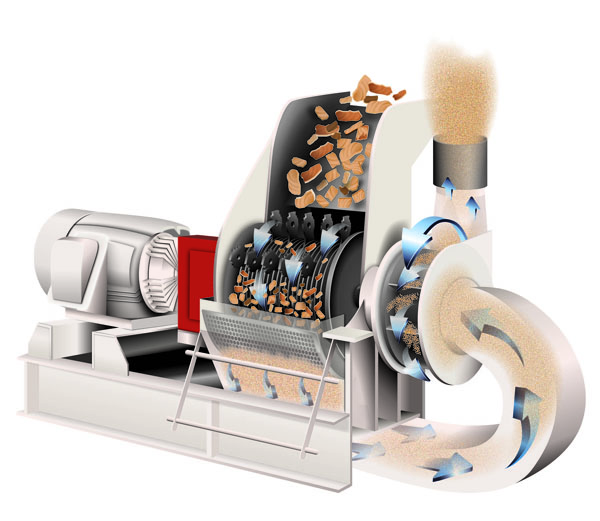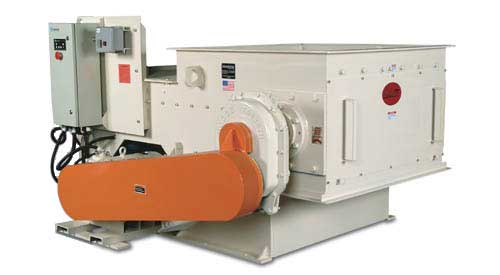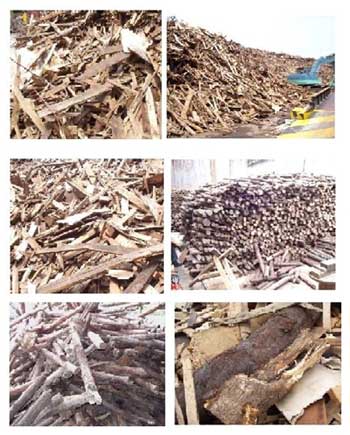 The MP Series Grinder Gives You More

The MP Series grinders give you an unbeatable choice for American-made quality, performance and enduring value. Our grinders are quiet, use less power, produce minimal dust, and reduce your manpower requirements for even more savings.
Other advantages include:
Heavy duty, all-weld steel construction from 3/4", A-36 Plate
Premium Efficient motors use less electrical power
Dodge Torque Arm-II Gearbox - manufactured by Dodge, the industry leader in gearbox technology - gives you off-the-shelf availability without custom modifications
State-of-the-art Dodge piloted flange bearings
Cutting anvil made from heavy-duty, abrasion-resistant AR-400 Steel.
5-1/2" to 7-1/2" diameter grinder shafts, warranted for five full years against breakage.
4-way reversible cutter teeth made from hardened D-2 tool steel provides the longest life of any comparable model.
Designed to achieve optimum bite for the highest grinding yield.
Rotor designed to spread load evenly over the entire cutting surface to increase efficiency and throughput while reducing wear and tear.
Brains and brawn - A State-of-the-Art Control Package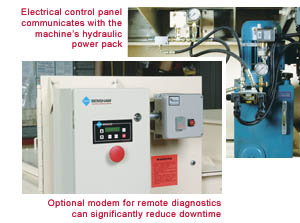 One of the most distinct advantages of the MP Series grinder is its "brains" - the ability of the electrical control panel to communicate and/or work in unison with the machine's hydraulic power pack. The result is optimal grinding performance every time.
With too little force, full grinding capacity is never achieved. With excessive force, the rotor can jam. The MP Series control system continuously monitors current and signals the ram to retract when a predetermined amperage level is exceeded.
In addition, the hydraulic power pack features a variable speed control which allows the ram cycle to be set at the appropriate speed for the type of material being processed, for example hard or soft wood, dry or green, pallets, stumps, etc.
A pressure relief valve enables the ram to pause during the forward stroke when heavy grinding is sensed. When the pressure reduces the ram resumes its forward movement, eliminating nuisance cycling and maximizing efficiency.
The control system also "thinks" about protecting your equipment. If tramp metal finds its way into the grinder, the unit will be instructed to shut down after three auto-reverses within a preset time frame. This virtually eliminates the potential for damage to the grinding rotor.

Testing Services and Performance Guarantee
We offers testing services with the MP Series at no extra charge. We provide free test grinding and videotaping of your material being ground. With over 5,000 wood grinding installations, our experienced engineering team has the expertise to determine the proper equipment for your specific application.
With our exclusive Performance Guarantee you eliminate the risk of purchasing the wrong equipment for your needs.
And if you have a unique application, you can provide us a sample for testing to determine the right model for your specific needs. We will then guarantee the equipment we build for you will perform as our test report indicates and will match the sample product returned to you for evaluation. Your equipment is guaranteed to produce the required product size at or above the desired throughput rate.

MP Series Specifications
| | | | | | |
| --- | --- | --- | --- | --- | --- |
| Model | HP | Rotor Diameter | Capacity* | Weight | Grinding Deck** |
| MP-40 | 40-60 | 15" | 3-7,500 lbs. | 8,500 | 52" x 52" |
| MP-75 | 60-75 | 15" | 5-16,000 lbs. | 9,600 | 58" x 52" |
| MP-100 | 75-100 | 20" | 7-20,000 lbs. | 12,300 | 66" x 66" |
| MP-125 | 100-125 | 20" | 8-25,000 lbs. | 13,500 | 72" x 66" |

Electrical Controls
State-of-the-art controls package
Auto-Reversing Soft-Start Motor Starters
Over Redundant Motor Protection
Event Recording
Embedded Digital Metering
Power Quality Protection and Diagnostics
NEMA 4 or NEMA 12 Enclosure

Hydraulic Power Pak
Variable Speed Control
3-5 HP Hydraulic Pump
Pressure Relief Valve
Dual Pressure Switch
Large Reservoir

*Capacity will vary depending on horsepower, screen size, and type of material being processed.
Specific throughput capabilities will be provided following an analysis of each application.
**Measurement taken at floor of grinding chamber. Hoppers available in various sizes to accommodate every requirement.

You Can Get it All
We offers a full range of products backed by expert service and support to meet all your wood processing needs.
This includes our Industrial Hammermills that can be joined with the MP Series to meet your fine grinding needs. These finish where the MP Series leaves off, creating a uniform, first quality sawdust useable for compost, animal bedding, briquette manufacturing and more.
Our expert representatives offer the best advice on the equipment you need for your specific applications. They can help you select from a full line of grinders and hammer mills for wood processing applications including:
Series HZF Horizontal Trim Scrap Grinder
The Hogerizer® Pallet Grinder
Bark Grinders for all bark materials

Email us at