Products & Solutions
>
Roof tile moulds
> Index
Roof Tile Moulds
Roof Tile Moulds ( Steel and Gypsum Moulds) for making Clay Roofing Tiles
(Franz Banke GMBH)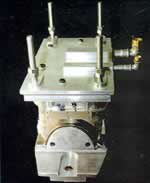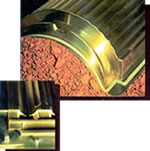 Clay Roofing Tile Press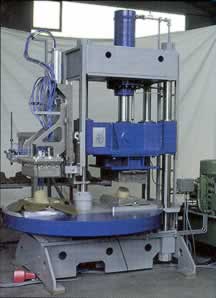 Express 600
A hydraulic swing table press for accessory tiles manufactured in a small number of units. The easy and user-oriented operation facilitates a quick change of moulds and take off head.
The SPS-control allows an automatic pressing cycle and an easy programming for the pressing of various tiles.
Technical data:
-length of strokes 600mm
-mounting table of the moulds 600x700mm
-mould pressure 60 tons
-2 lower and 1 upper working mould
-a take off head seat with integrated cylinder for take off plate operation
-the roof-tile thickness is adjustable at 0,1 mm area

Click here to Contact Us.

or, Email us at


Bookmark this site

Print this page