Products & Solutions
>
Gold
>
Waste burning oven
> Index
Waste Burning Oven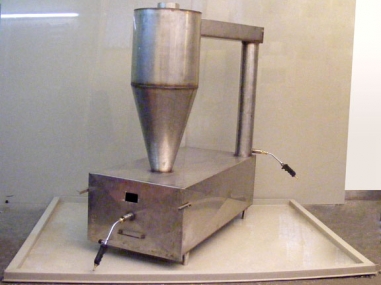 Waste Burning Oven
Turbo Burning System (The Smoke Burn Two Times)
Burns Without Smoke and Smell With Conic Cyclone Filter
It Catch Very Small Particules In Cyclone.
No Material Losing In Burning Process.
Produced With Fireproof Stainless Stell
TECHNICAL PROPERTIES
CAPACITY : 25 WASTE
MATERIAL : FIREPROOF STAINLESS STEEL
BURNING SYSTEM : TURBO BURNING SYSTEM (THE SMOKE BURN TWO TIMES)
FILTER SYSTEM : CYCLONE FILTER
BURNING CABIN SIZE : 60 CM X 125 CM X H 40 CM
WEIGHT : 90 KG
WARRANTY : 1 YEAR
Trash Burning Oven Without Smoke Video

Click here to Contact Us.

or, Email us at


Bookmark this site

Print this page