Products & Solutions
>
Brick
> Index
Brick Making Machine
Brick Making Machine.
Feeders



Steel Pan Apron Feeder with Lump Breaker




Rotary Bin Discharger with Arch Breaker




Dust Tight Belt Feeder




Spiral-Flo Feeder




Smooth Pan Apron Feeder




Non-Ferrous Separating Feeder




Self-contained Belt Feeder




Metering Feeder with Hopper





Hammermills


Crushers


Disintegrators


Roller Mills


Double-Shaft Mixers


Rock-Faced Bricks

- Pitches at a rate of 40 to 60 linear feet per minute on clay brick or concrete up to 12" in height
- Variable Speed Controls on Poly-V Belts and Pitching Heads
- Powered Height Adjustment
- Special Back Gauge Available
- Dual Poly-V Belts for Wide Material
- Electric Controls in NEMA-12 Enclosure


CUT SPEED Automatic Brick Saw


Wet Pan Mills


Various Types of de-airing Extruders (big or small)


Automatic Brick Cutters


and more.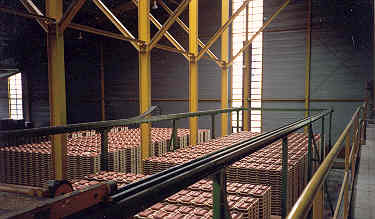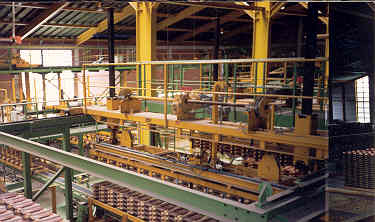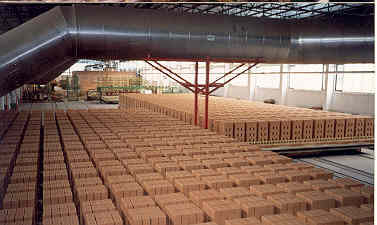 Click here to Contact Us.

or, Email us at


Bookmark this site

Print this page